About
I am an anesthesiologist who  truly enjoys my work.  I write about the random cases, emotions, and thoughts that bombard me.
– This is not a medical advice blog.  It is a place for me to share my thoughts on my experiences, my training, and my lessons learned.
– I have no financial affiliation with anything posted on this blog. I do not receive any endorsements from any products listed or posted on this blog.
– Again, these are just my feelings and thoughts on my everyday encounters with medicine.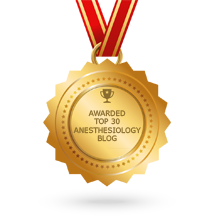 My Training:
If you enjoy this clinical blog, feel free to get to know me better by heading to my main site: Love. Laughter. Life. Medicine.
My other blogs:
Bite Me — My Food & Travel Blog
Love. Life. Medicine. — Musings of a 30-something year old female doc chasing the meaning of life
My Tumblr Blog — Typically brings postings from all my other blogs and Instagram into one place.
Twitter: aggiegrl